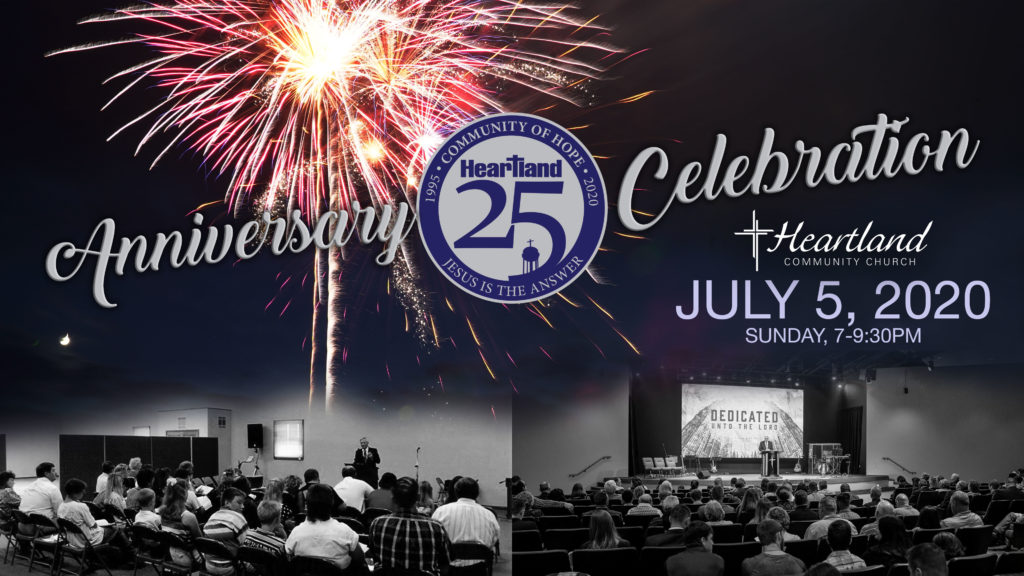 In the mid 1990's, after Charlie Sharpe recommitted his life to the Lord, the adventure began. Workers at the farm started getting saved right away. It wasn't safe to climb in the cab of Charlie's truck or sit down with him at coffee unless you wanted to hear about Jesus.
By 1995, all those new converts needed a local church to grow in, so Charlie and Laurie started praying for a pastor. They were looking for someone who could lead Heartland Community Church in a converted machine shed at the farm. They were shocked to discover that God had Charlie Sharpe in mind.
The congregation continued to grow and it was soon time for a new location. The new Heartland Christian Academy school building was just the right place. Services were held there in the gymnasium up until July of 2019 when we moved into the new sanctuary adjoining the school.
Today, Dr. Kris Palmer leads the congregation of Heartland Community Church. While we have been "meeting" online for the past few months due to Covid-19, we look forward to the opportunity to gather again in person to worship.
We hope you'll save the date for a special anniversary church service on the evening of July 5th as we celebrate two milestones — 25 years together as a congregation, and more lives restored as men from the Heartland Recovery Program are graduating that evening. We'll gather for a service starting at 7pm, followed by cupcakes and a fireworks display at dusk.
Watch for more details, as we will follow all the state and county guidelines in place when the time comes for this event.