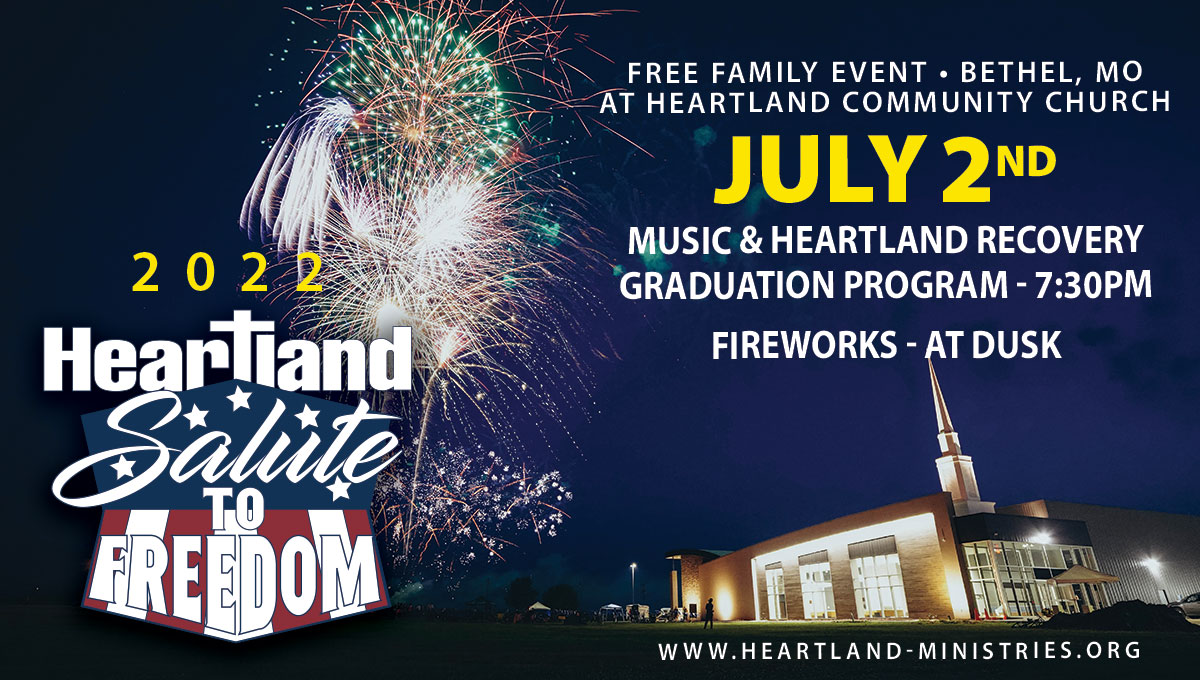 Save the date for our July 2nd 2022 SALUTE TO FREEDOM event at Heartland Community Church. We'll be celebrating true freedom with several men from the Heartland Recovery Program who will be graduating from the one-year program.
Bring your lawn chairs or a blanket for this outdoor event. The evening will begin at 7:30pm with the Church worship team, followed by the Recovery graduation and a brief address by Pastor Kris Palmer.
At dusk, we'll celebrate our nation's freedom with a professional fireworks show.
(This event will take the place of our Sunday church service — no service will be held July 3rd.) Heartland Community Church is located at 6434 Shelby Co. Rd. 150, Bethel, MO 63434 – just off Route E in the Heartland Community between Newark and Bethel.
Click here to follow our Facebook event.