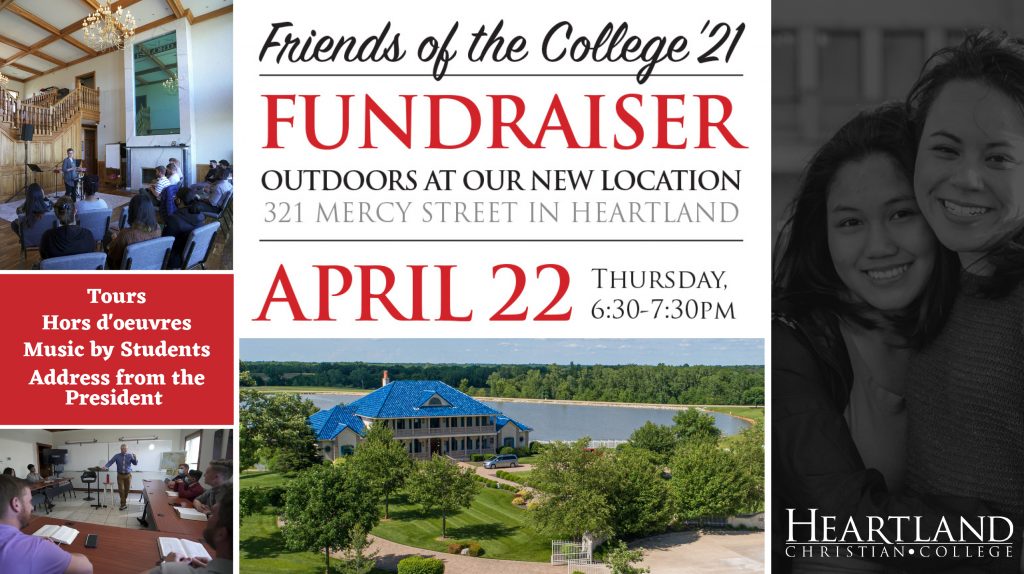 Heartland Christian College's annual Friends of the College Fundraiser will be an outdoor event this year, held at our new location — 321 Mercy Street, Bethel, MO, in the Heartland Community.
Thursday, April 22, 2021
6:30pm to 7:30pm
Hors d'oeuvres will be served outdoors, and guests will enjoy music by HCC students and an address from President Kris Palmer. Tours of the building will be offered (in groups of 6 or less; masks suggested.)
FUNDRAISER TO BENEFIT a work study program for College students. This will be our biggest financial aid effort yet, and has the possibility to help and support a majority of our students.
RSVP required by APRIL 14TH to allow proper setup for social distancing. Please make your reservation online at www.heartlandcollege.edu or call 660-284-4800.